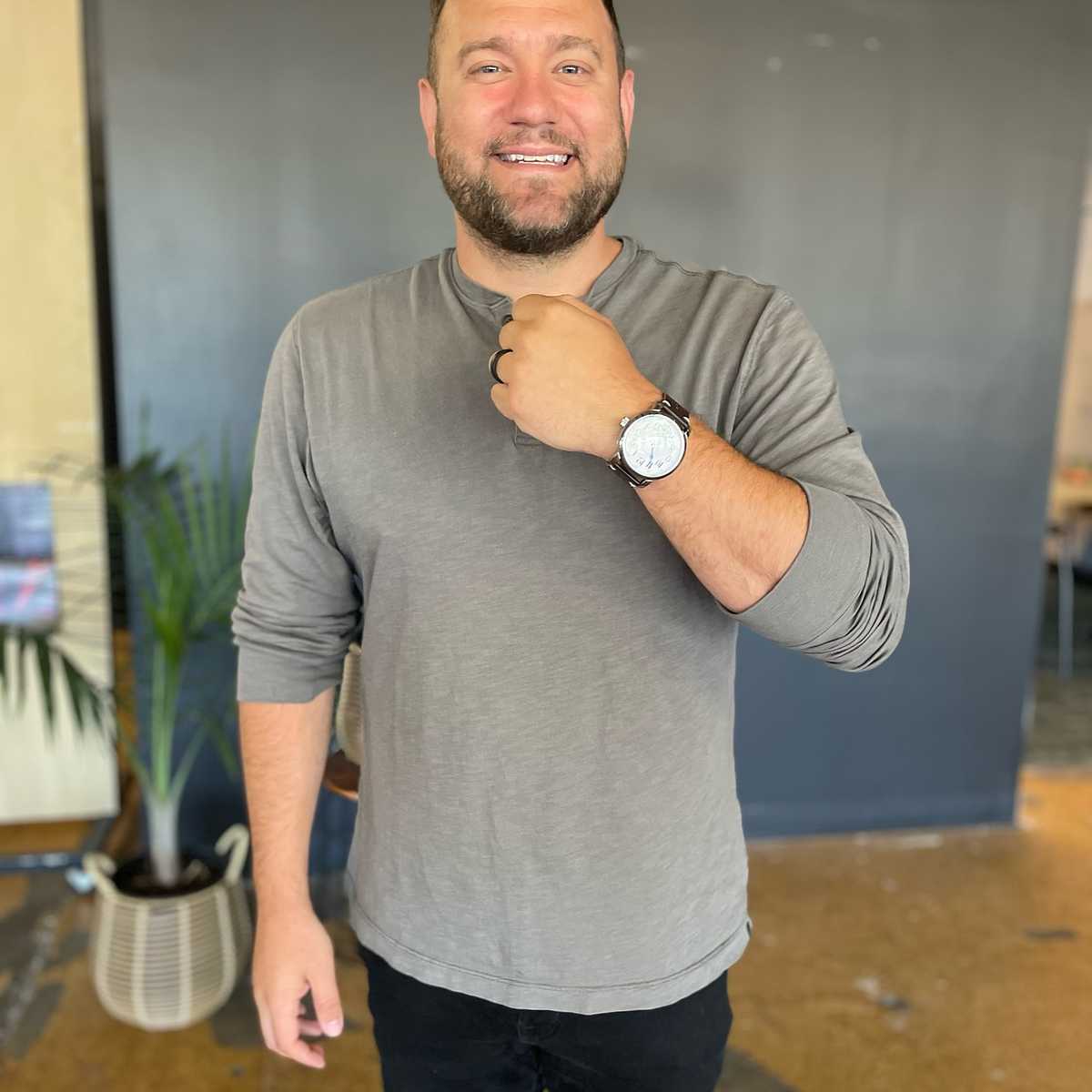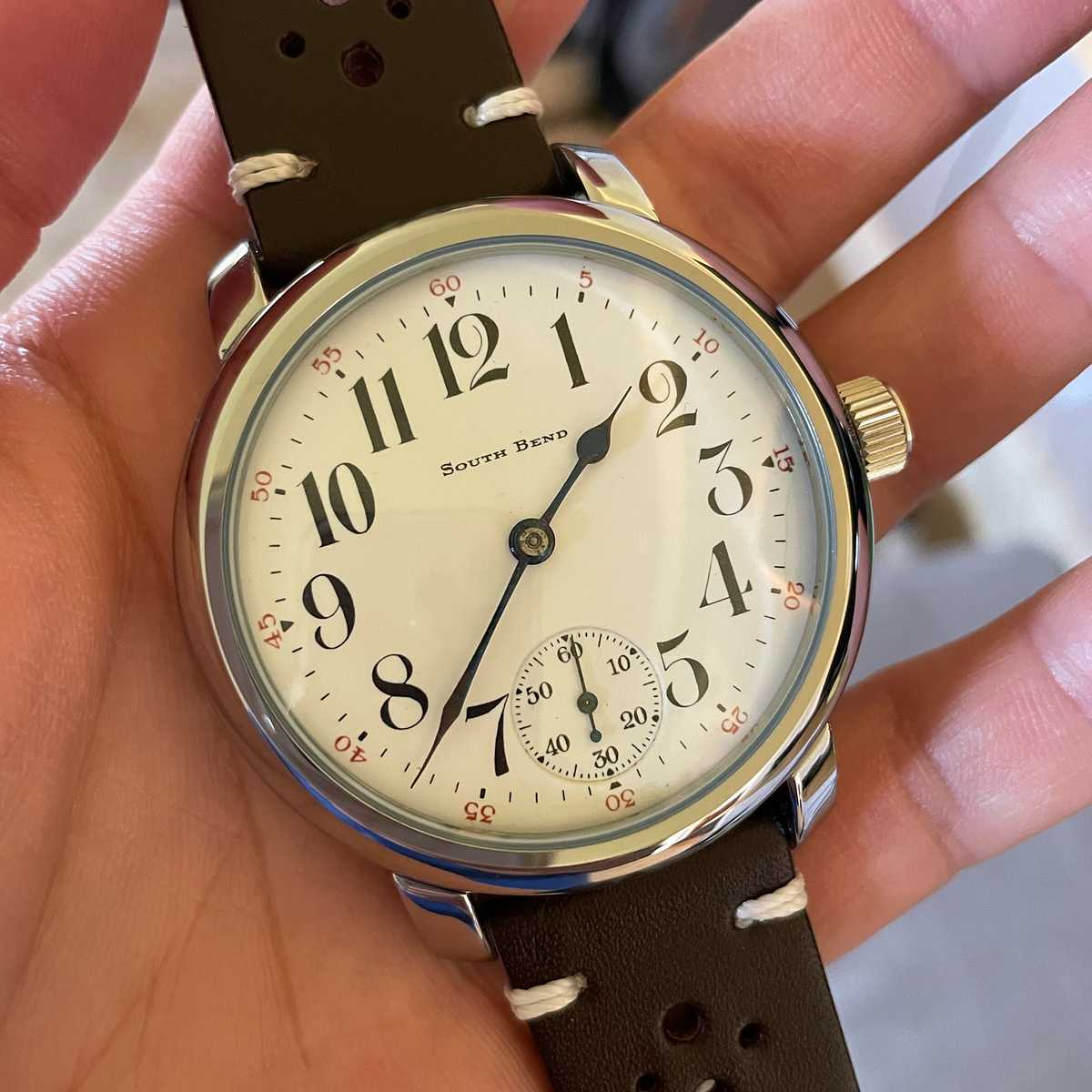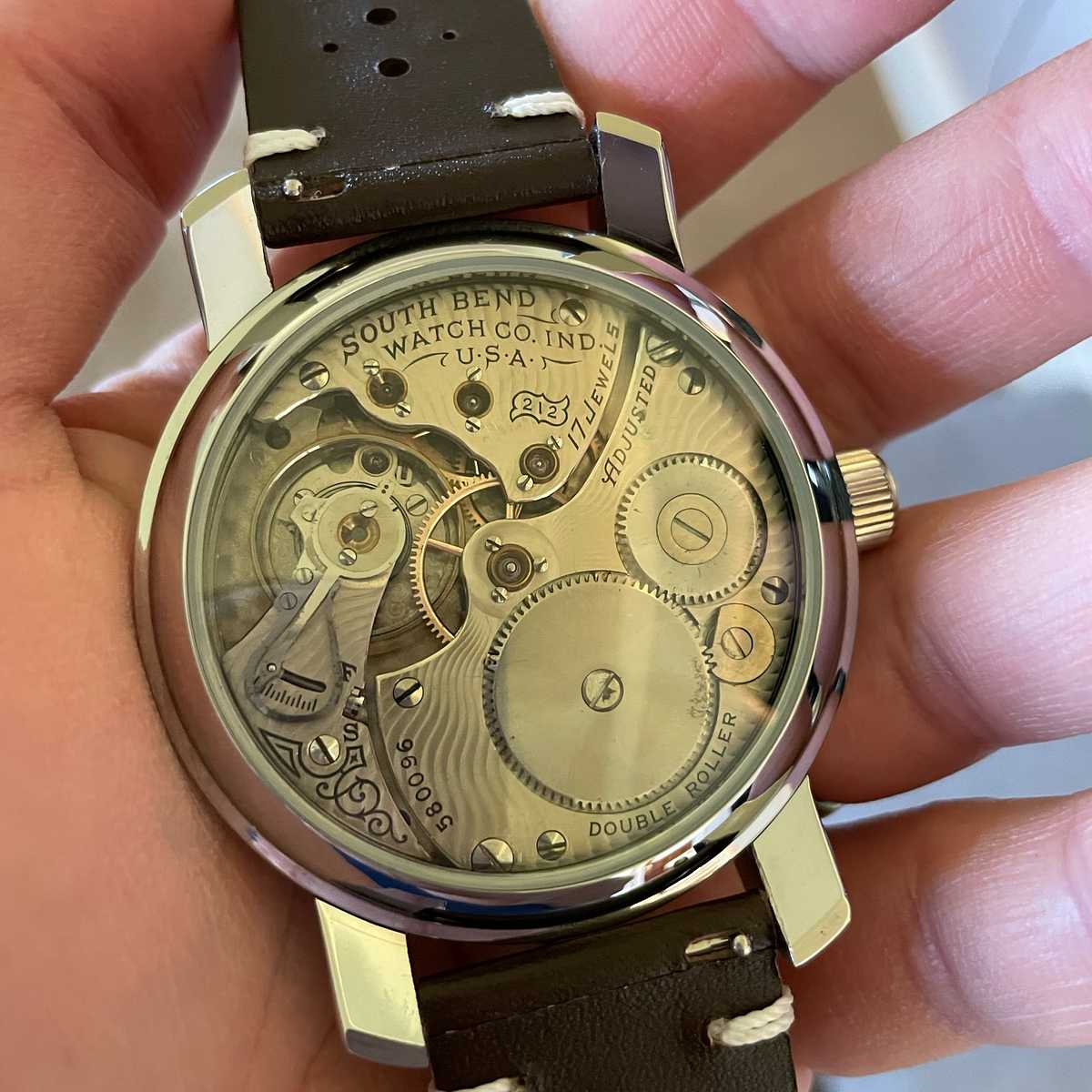 Michael (better known as Yoder IRL and
@michaelyoder81
on IG) is the founder of Truth Work Media where he helps people tell stories in podcast form.
Today I'm flipping that around and telling a story about him in text form.
He started seeing South Bend watches landing on wrists near him and loved the stories (I mean stories are his work).
After a month of searching, I found this beauty from 1909 that fit his style.
But that's not where the story ends.
You see Michael asked what type of payment options I'd take. And I said whatever works.
He said even cryptocurrency like Etherum (with hesitation)? I was like sure why not…
And that's how he bought a 113 year old watch with crypto.
Just think about that for a moment. I'll wait. Let it really settle in.
Regardless of your feelings on crypto, it's kind of awesome.
Something extremely old modernized and paid for with extremely new technology.
Was it the first 100 year old item bought with crypto? Who knows.
But I'd put good money down on it being the first pocket watch and would practically guarantee it was the first South Bend one. 😂
Last but not least, Michael also runs
@stockroom.east
where yours truly often works from. 
I've enjoyed the last few weeks there so if you're in the market for work or event space check it out!