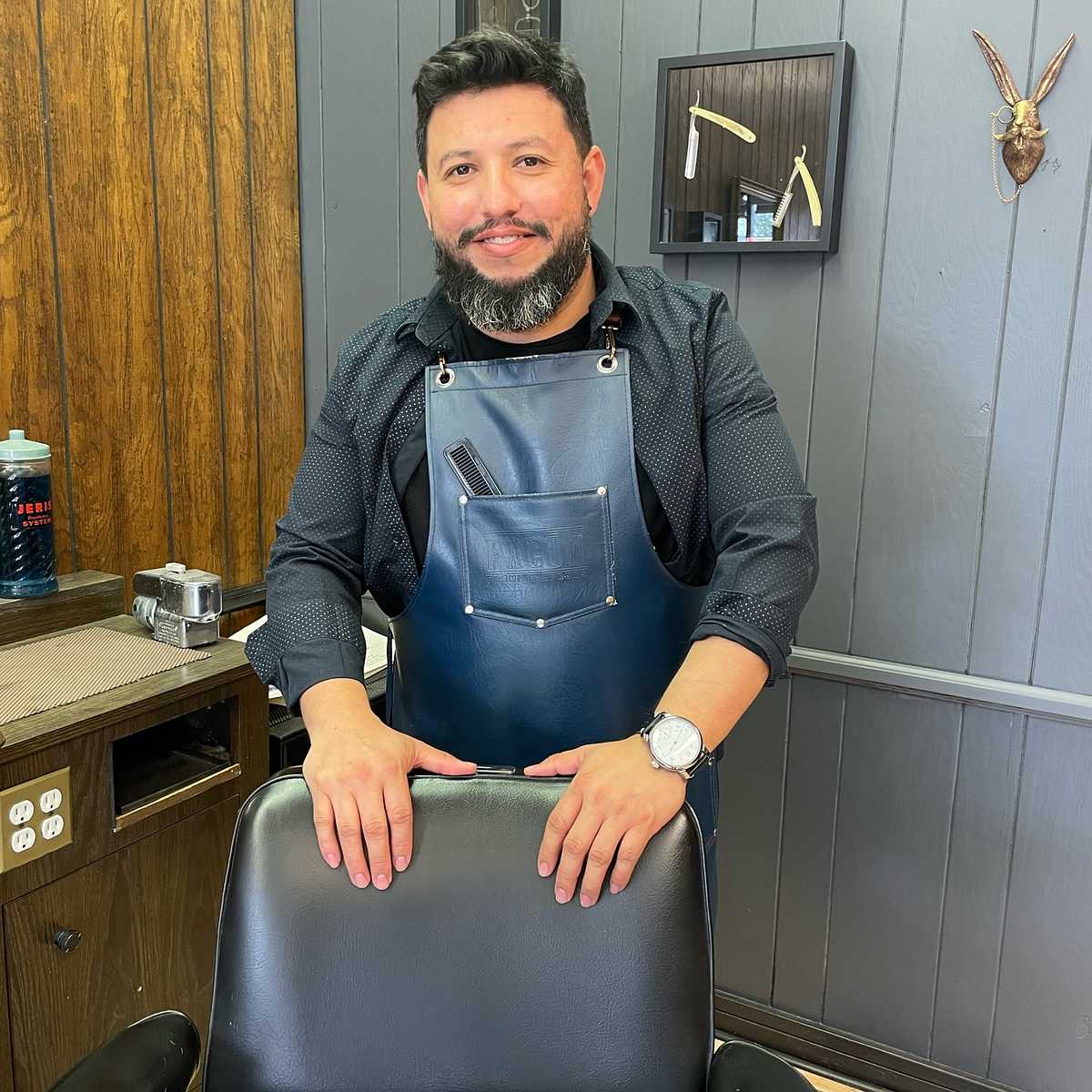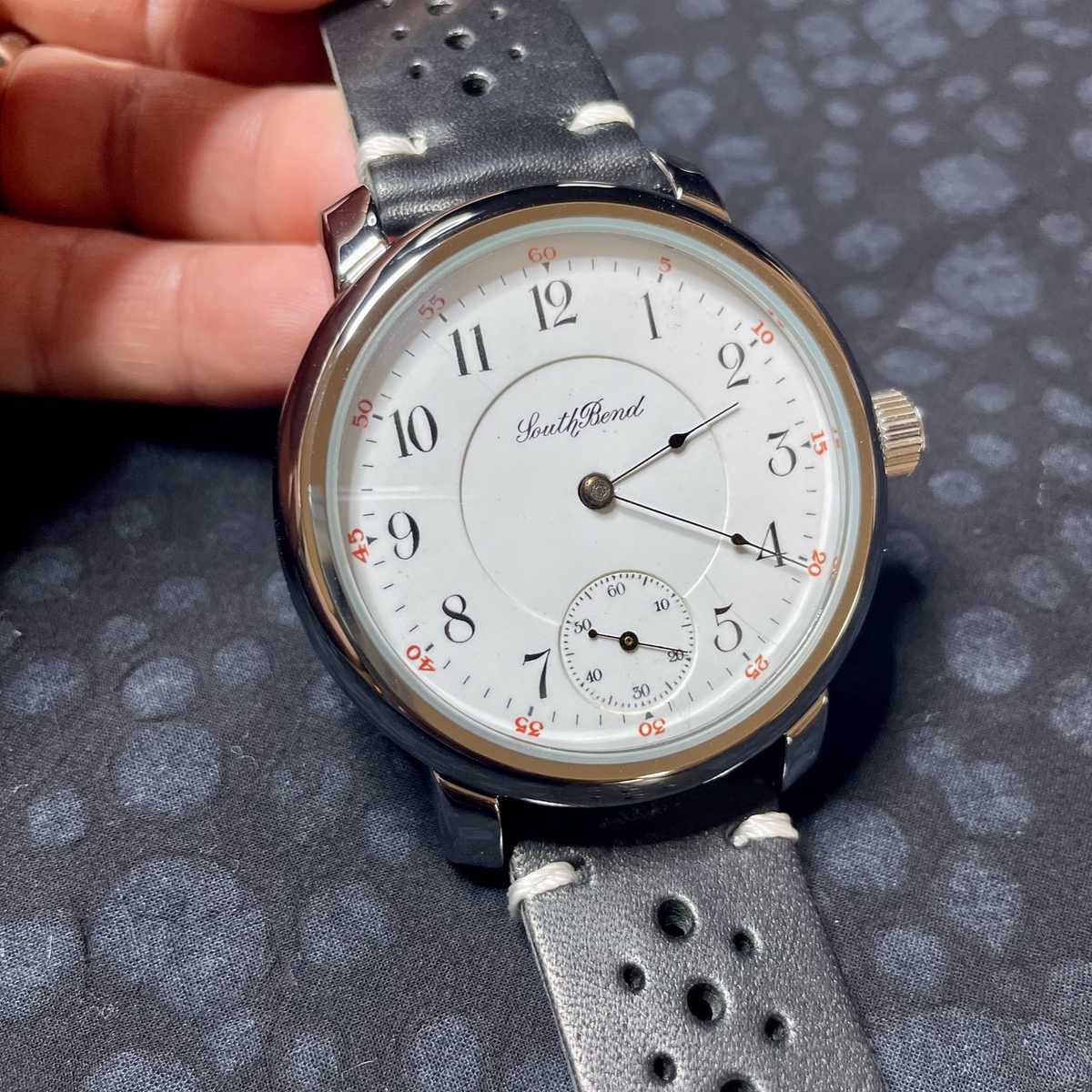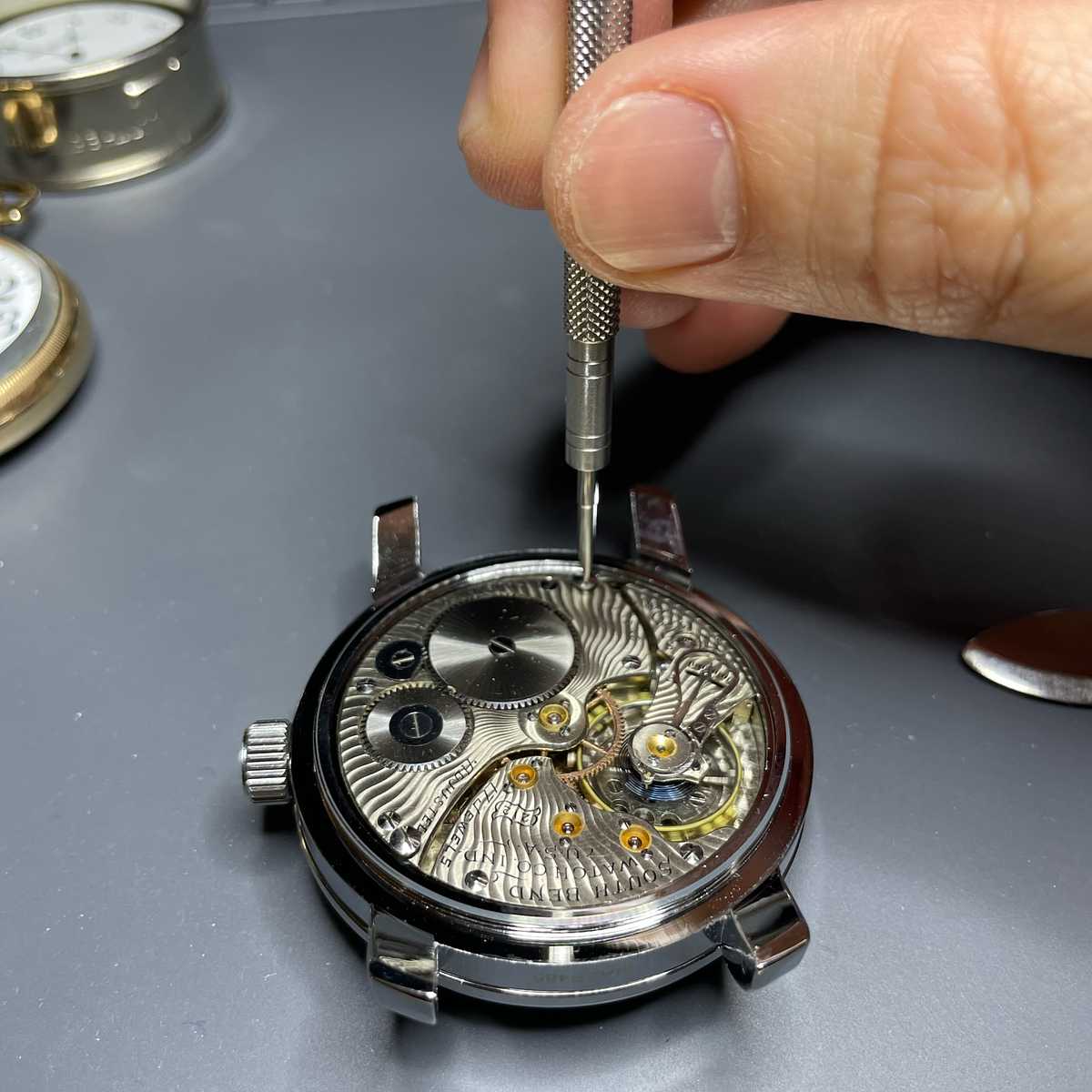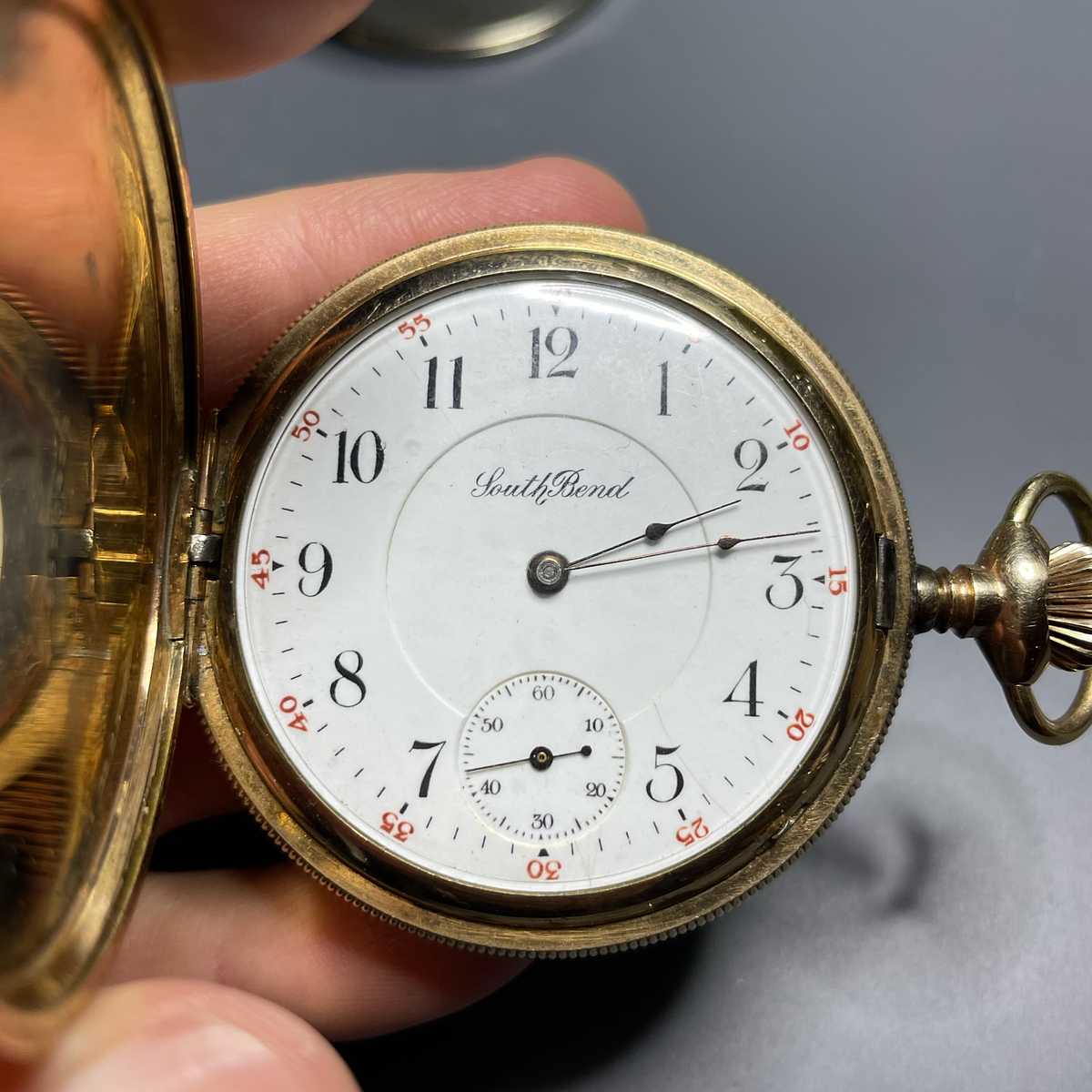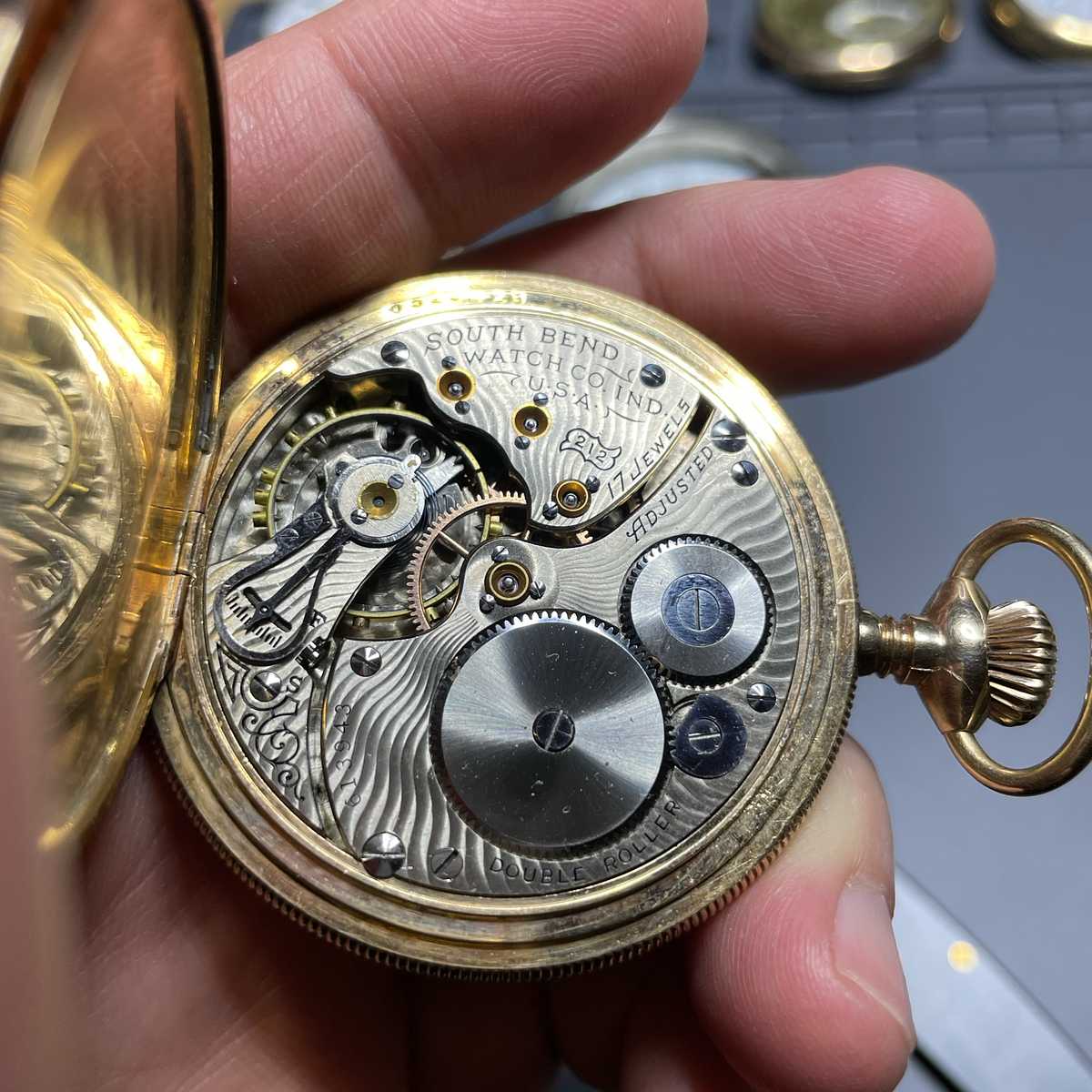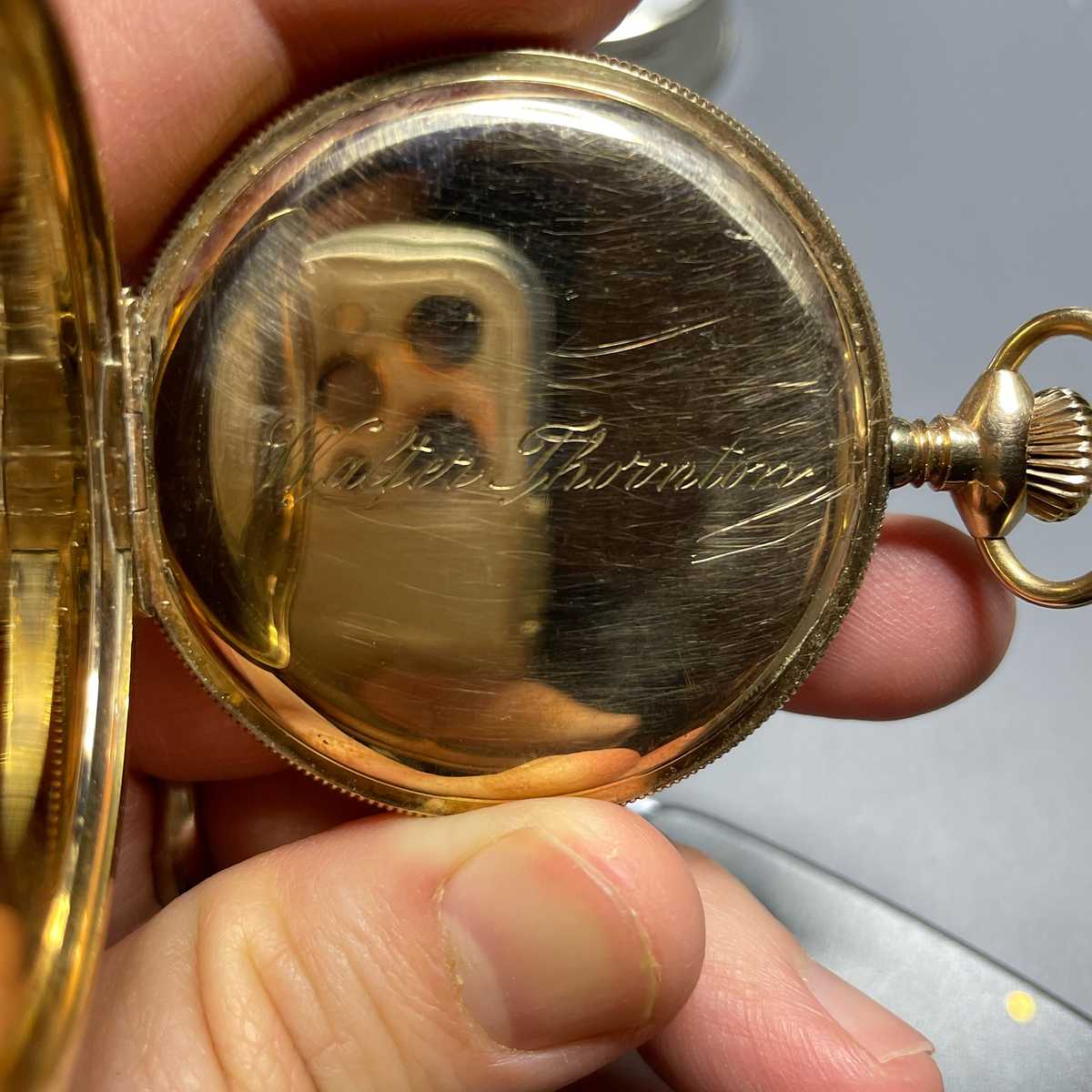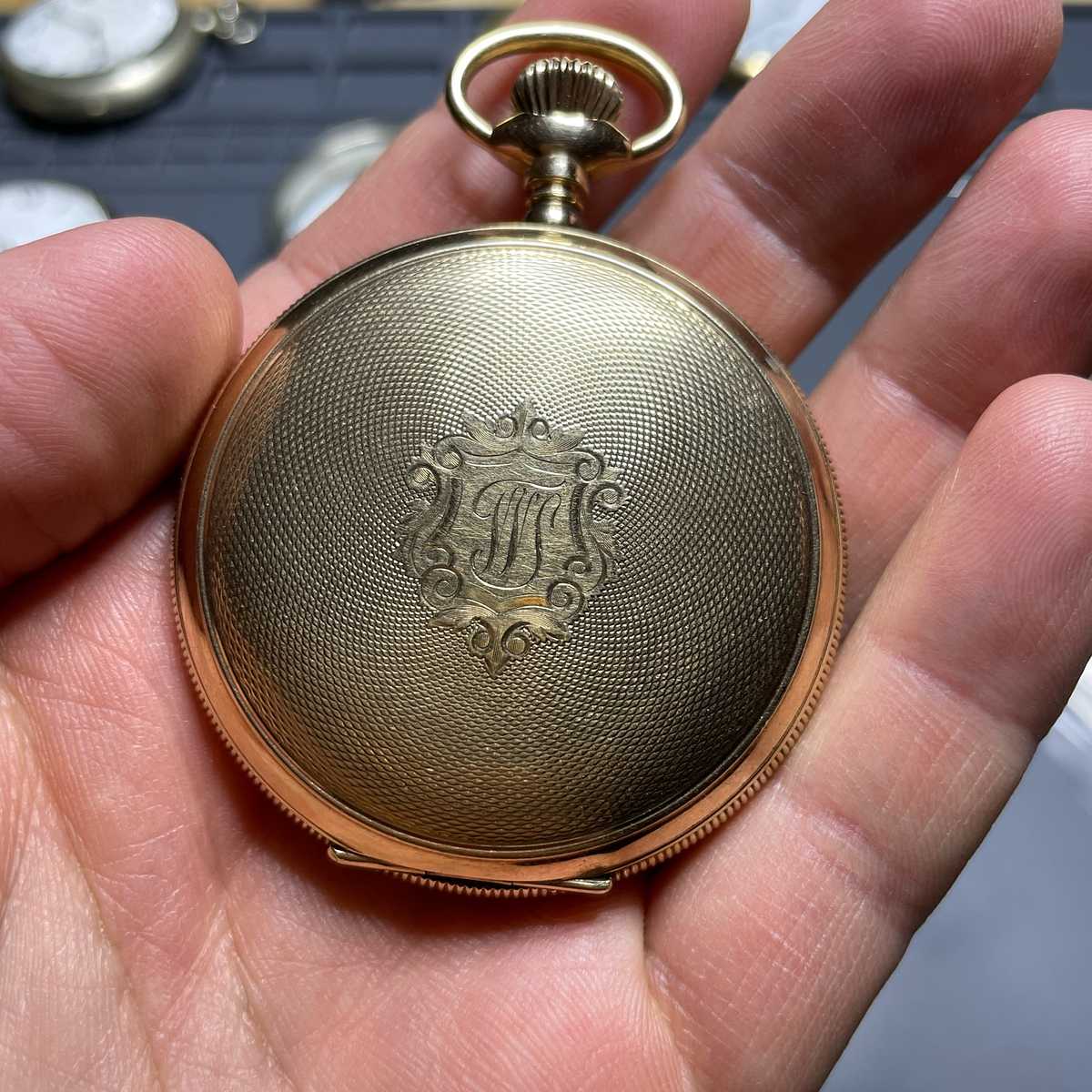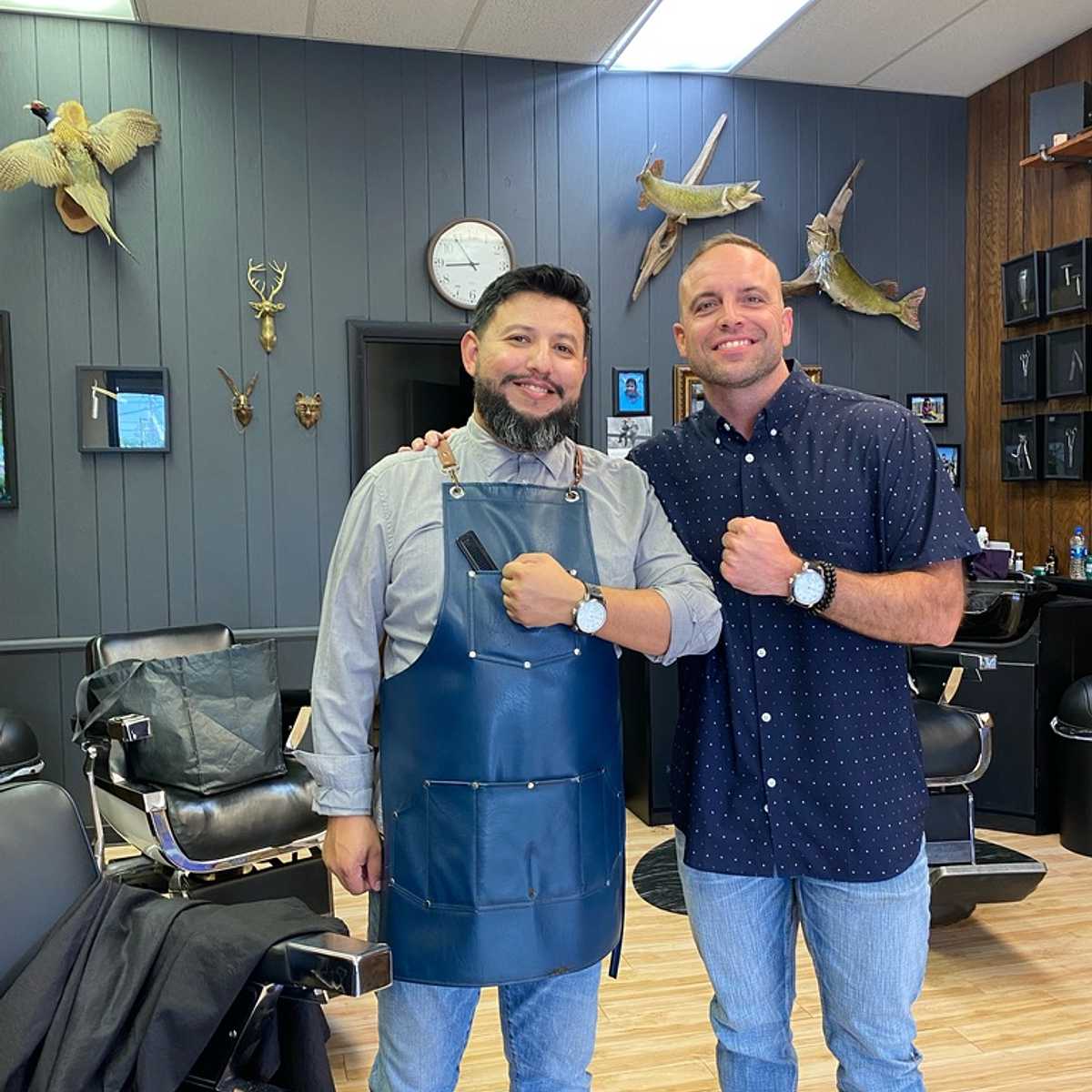 @barberluis_
is the owner of
Beltran Barbershop
, which is THE place to get a hair cut (or beard trim if you're like me) in South Bend. 
Luis spends his day making everyone else look good. Today I returned the favor. 
Now he's wearing a 1910 grade 212 model 2. And it just suits him. 
Swipe to see more details of his watch or the before and after of his work on me today (and I'm wearing my new fancy hands SB). 
This guy is good. Schedule an appointment today!
This watch is also known as "The Walter Thornton" as his name was engraved on the original pocket watch case the movement arrived to me in.