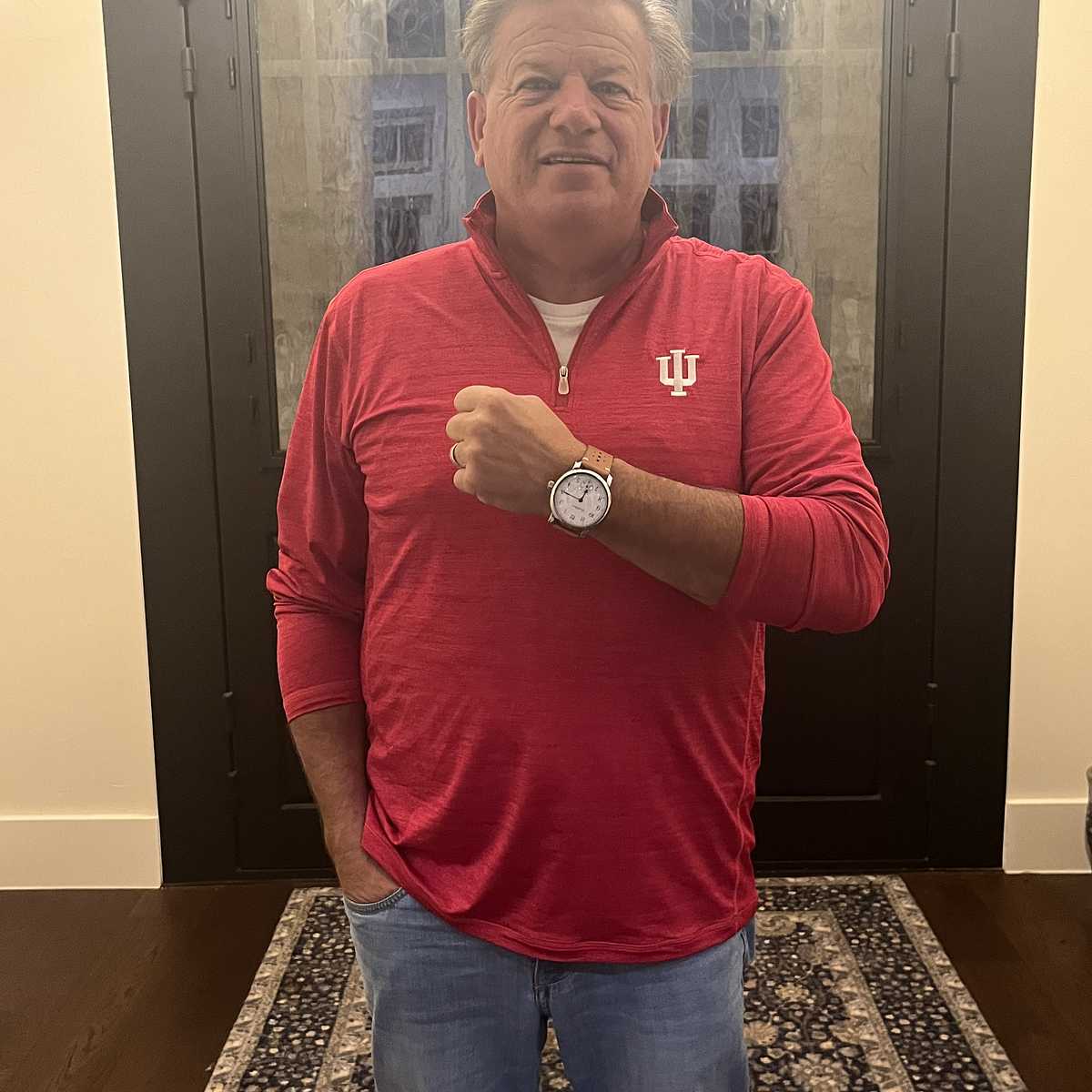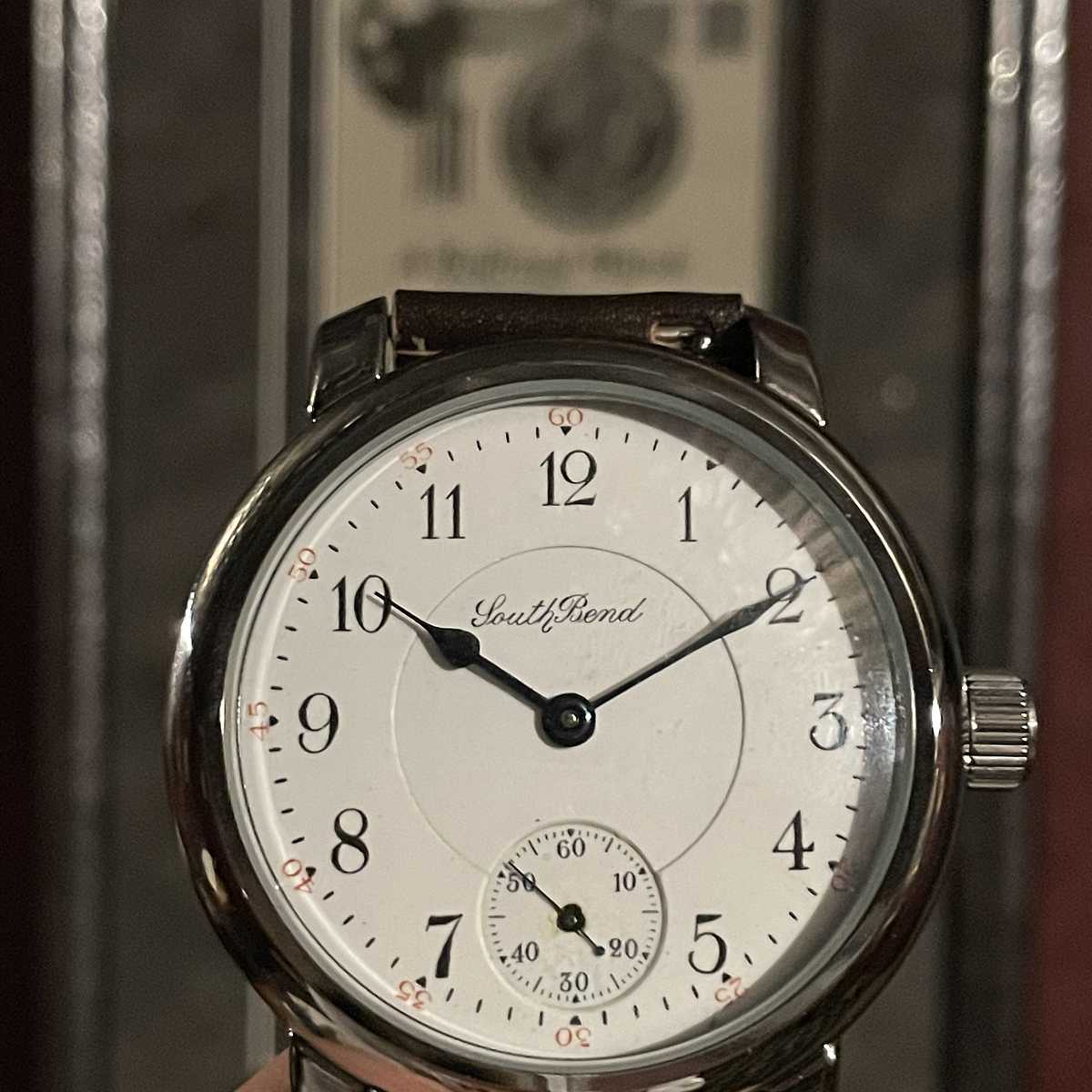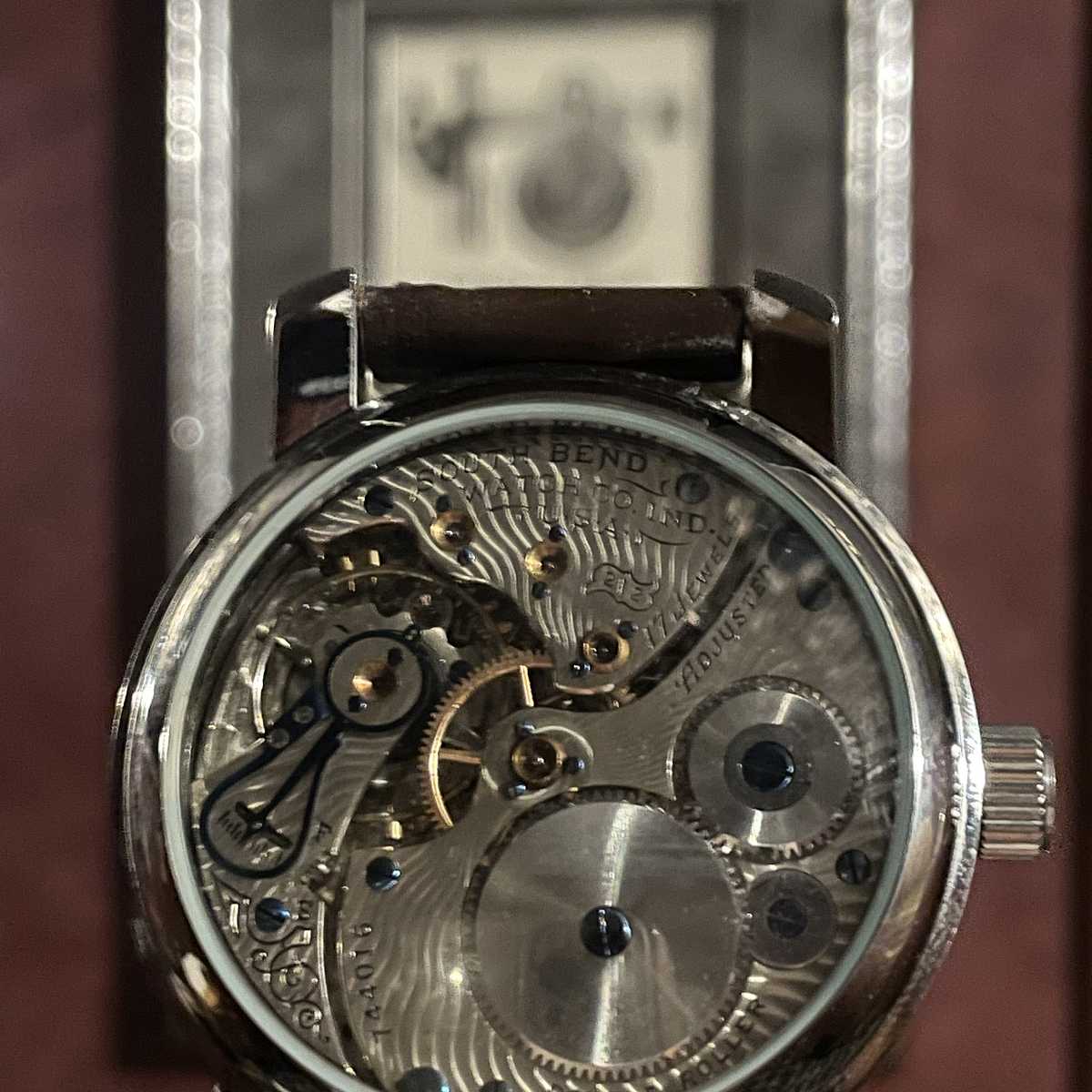 Rex came to me by way of Michael Yoder. Over the holidays he saw Michael's watch and decided he needed one too. 
I sent him to the website to pick out a dial and he asked me for the impossible (changing an open face 12 o'clock movement to a hunting 3 o'clock).
A quick phone call later, I had explained what was and wasn't possible. But, more importantly, I learned that his only goal was that his watch was nicer than Yoder's. 🤣
Beauty is in the eye of the beholder so Rex achieved his goal. I shipped his watch to Texas where he lives now (swipe to see our sweet branded packing tape) and here is what he had to say:
"Got it and it is even better than I thought. Figured out the case and set the time pretty easily. Works great."
Welcome to the club Rex and be sure to stop in to visit the watch cave next time you are in town.
Oh, and Go IU!


Details

This South Bend Watch Co. pocket watch was manufactured in South Bend, Indiana, and was finished in 1912.  It is powered by a 17 jewel Grade 212 movement, which is a sturdy and reliable. 

The movement has been custom refinished with vibrant blue accents. The accents were created through thermally treating each movement part by hand to color the iron based components, and the hands of the watch have been restored using the same thermal treatment process. 

The South Bend dial is porcelain-enamel and in good condition with a small chip in the center of the second hand subdial. The watch is cased in a wrist watch conversion case so the watch can be enjoyed on the wrist.