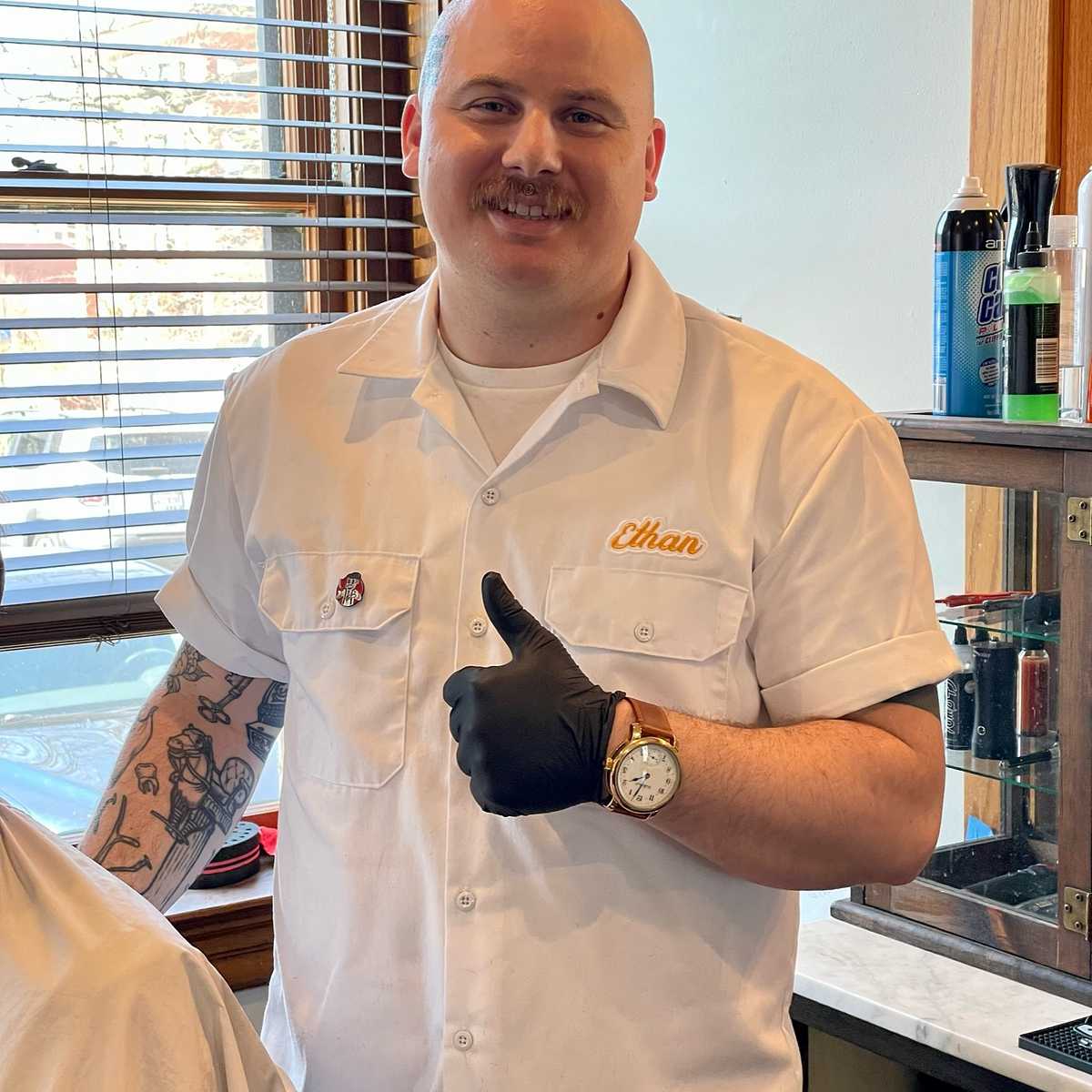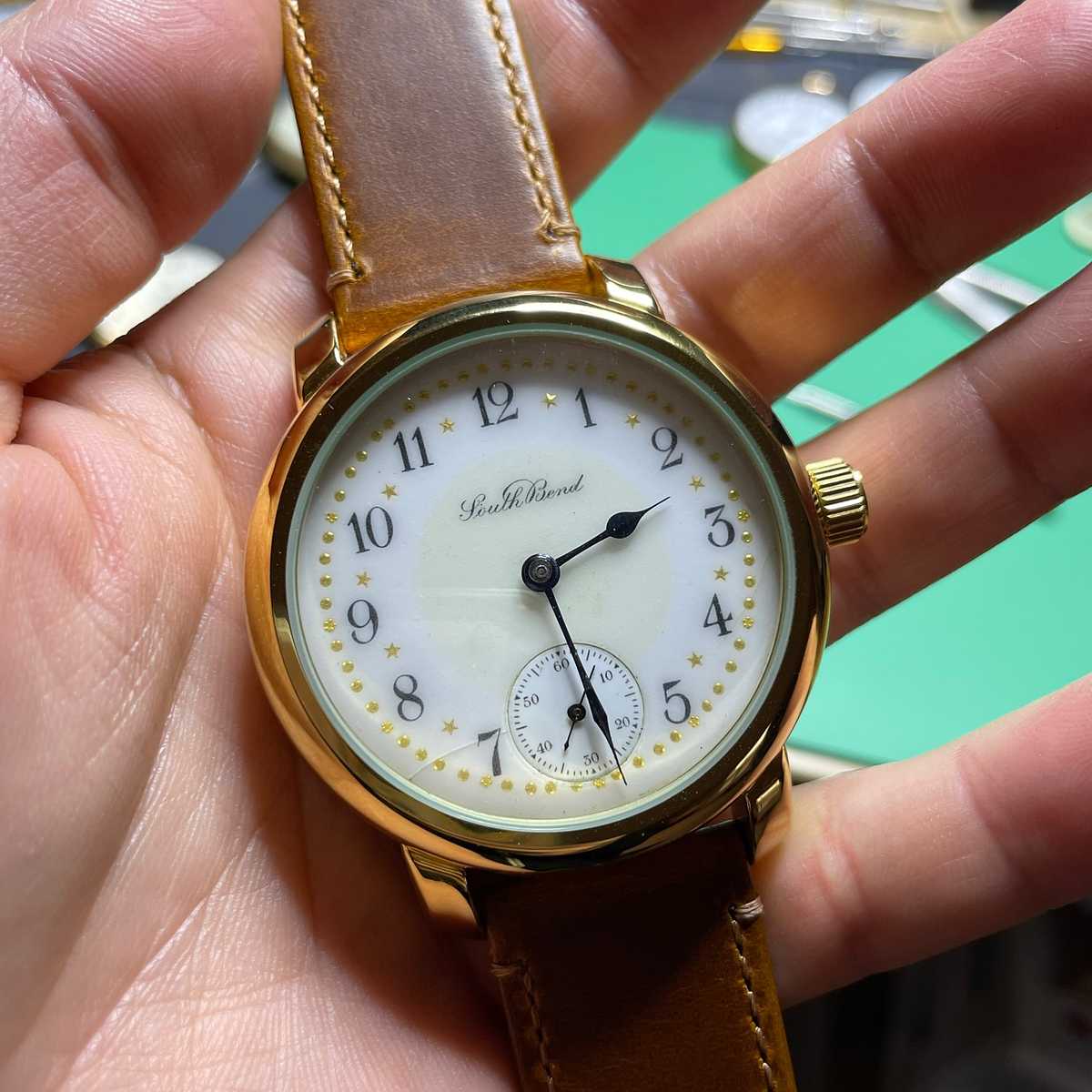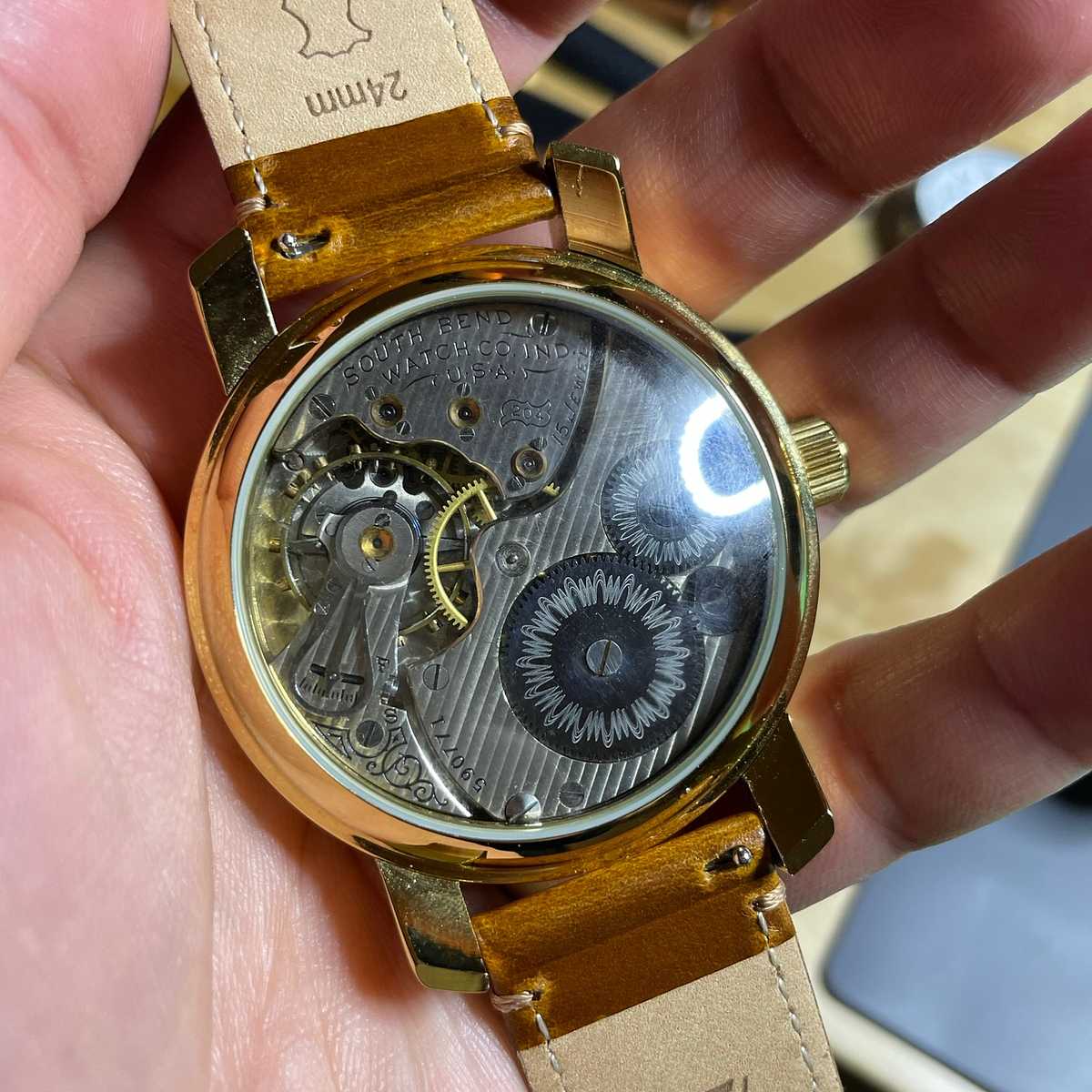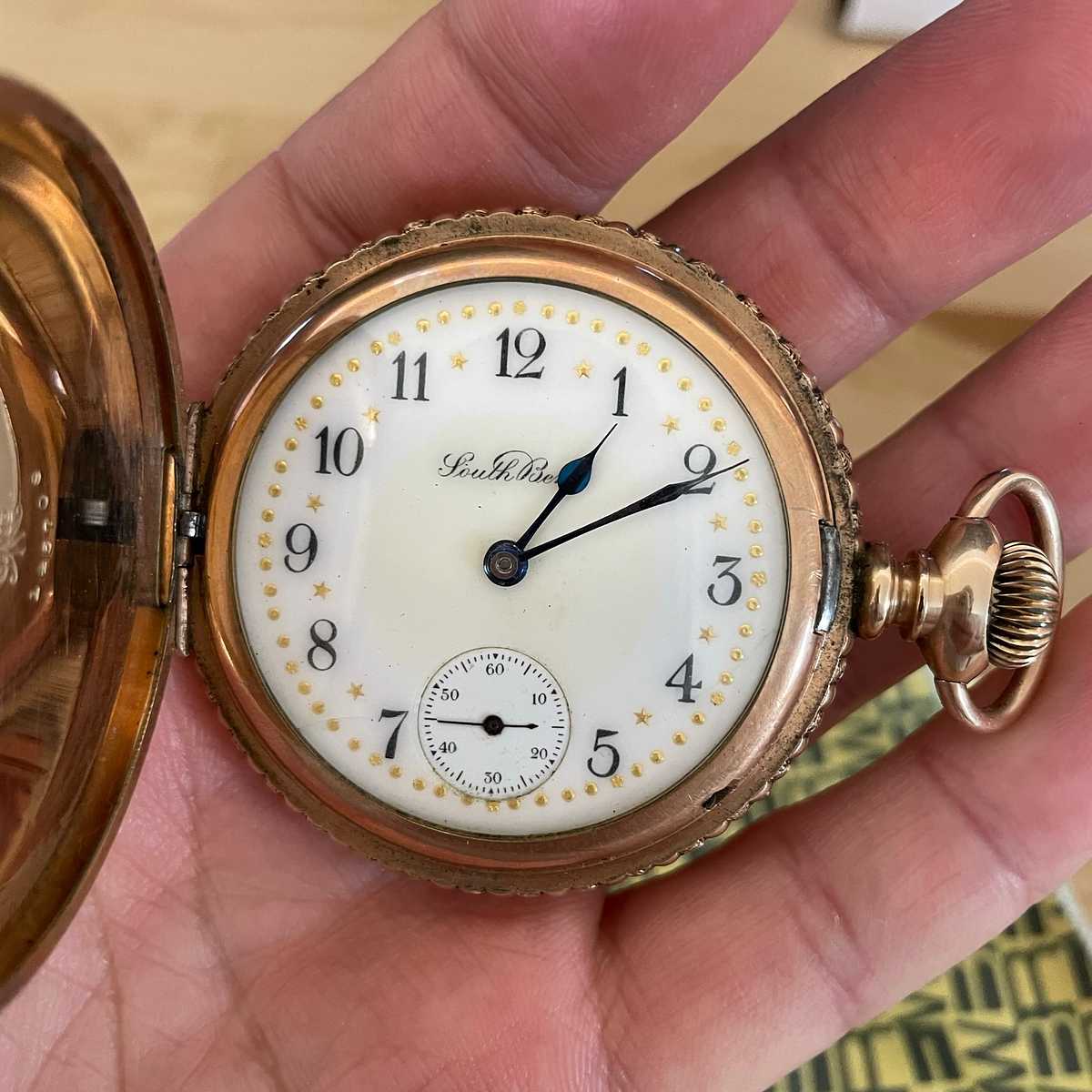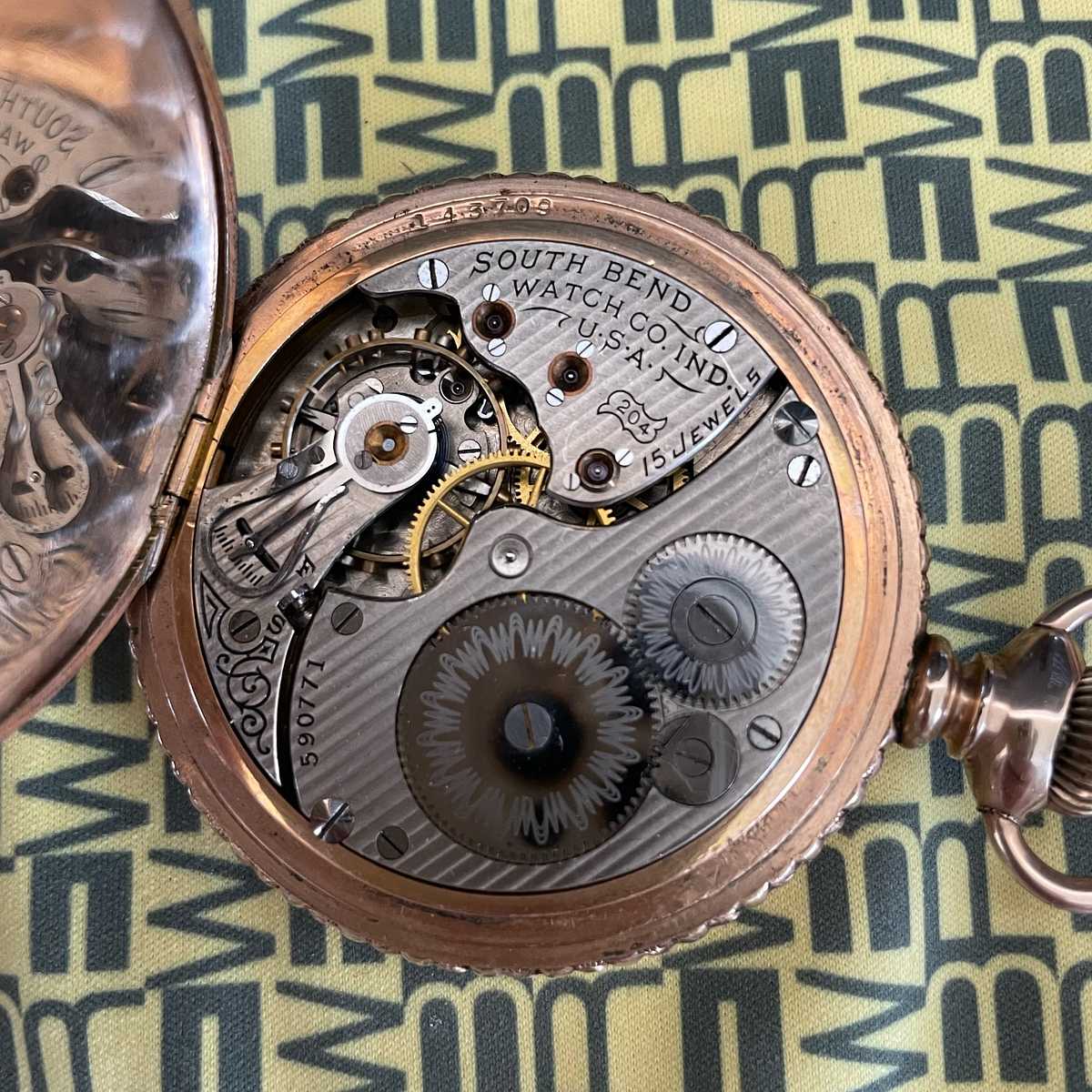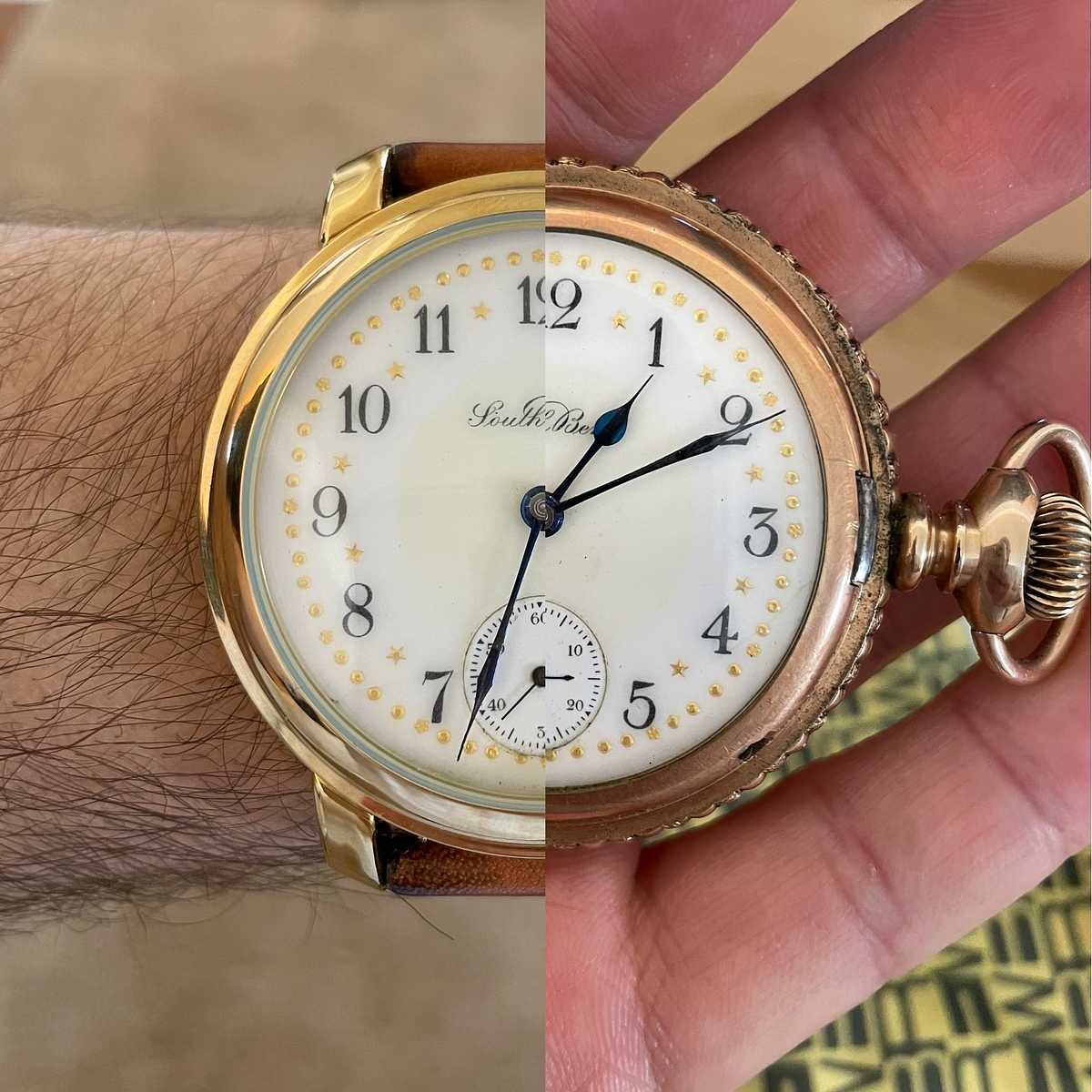 I've had this fancy 1909 for a few months now.
If you've been following along, you might even recognize it as the very first watch I converted on my own.
The only reason I stopped wearing it is that I threw legibility to the wind and started wearing a fancy hands Flor-de-Lis gold dial.
Let me tell you, this watch is gorgeous. It's the perfect blend of fancy and practical.
And now it has a proud new owner.
Ethan runs
@denolfs
, a South Bend barbershop. 
If you need a haircut or a beard trim, he can fancy you up just like this watch now fancies up his wrist. 
Side note: barbers obviously have great style and are very wise. 
And I'm not just saying that because they comprise two of our first six watch owners. 😝