1920 Grade 429
Contact for Price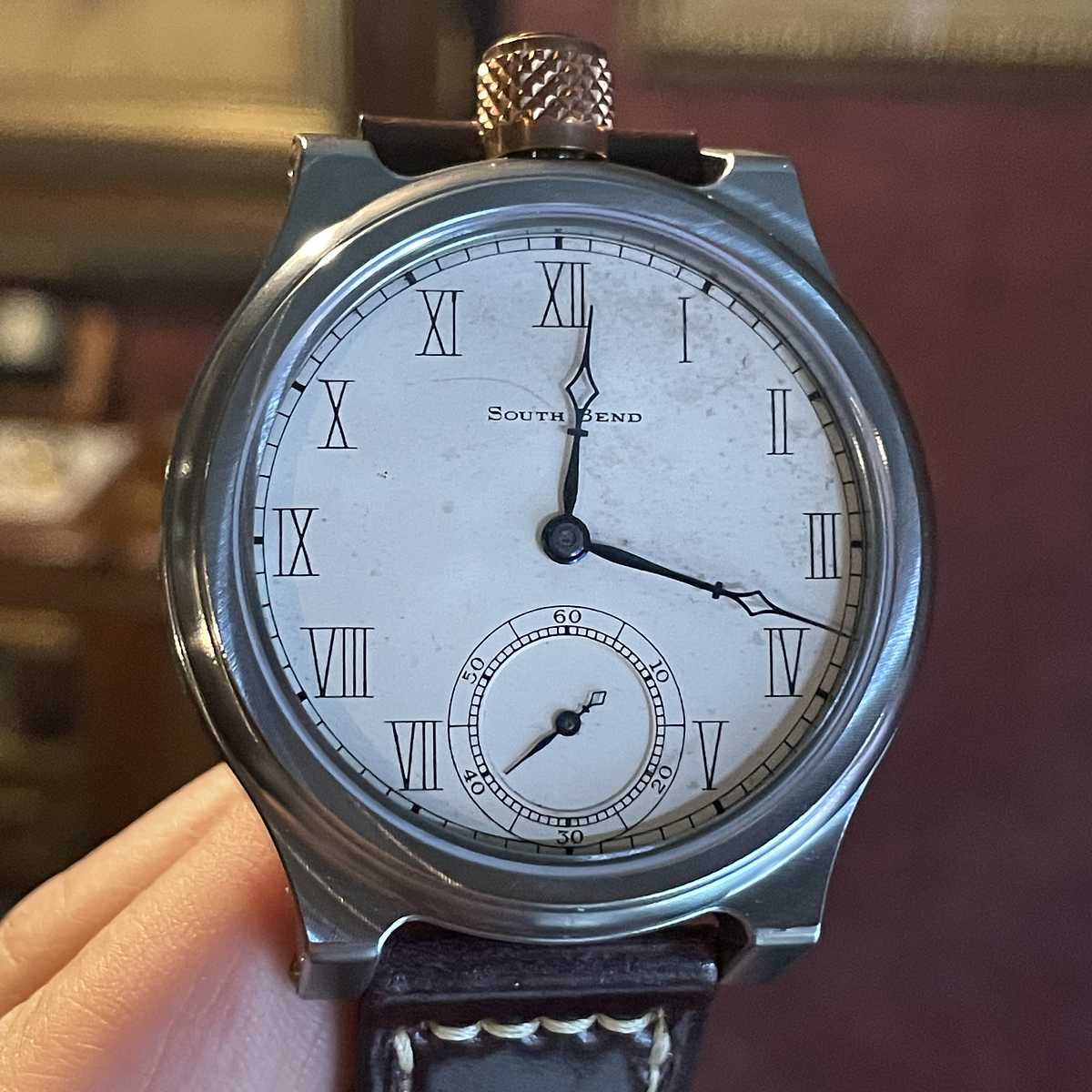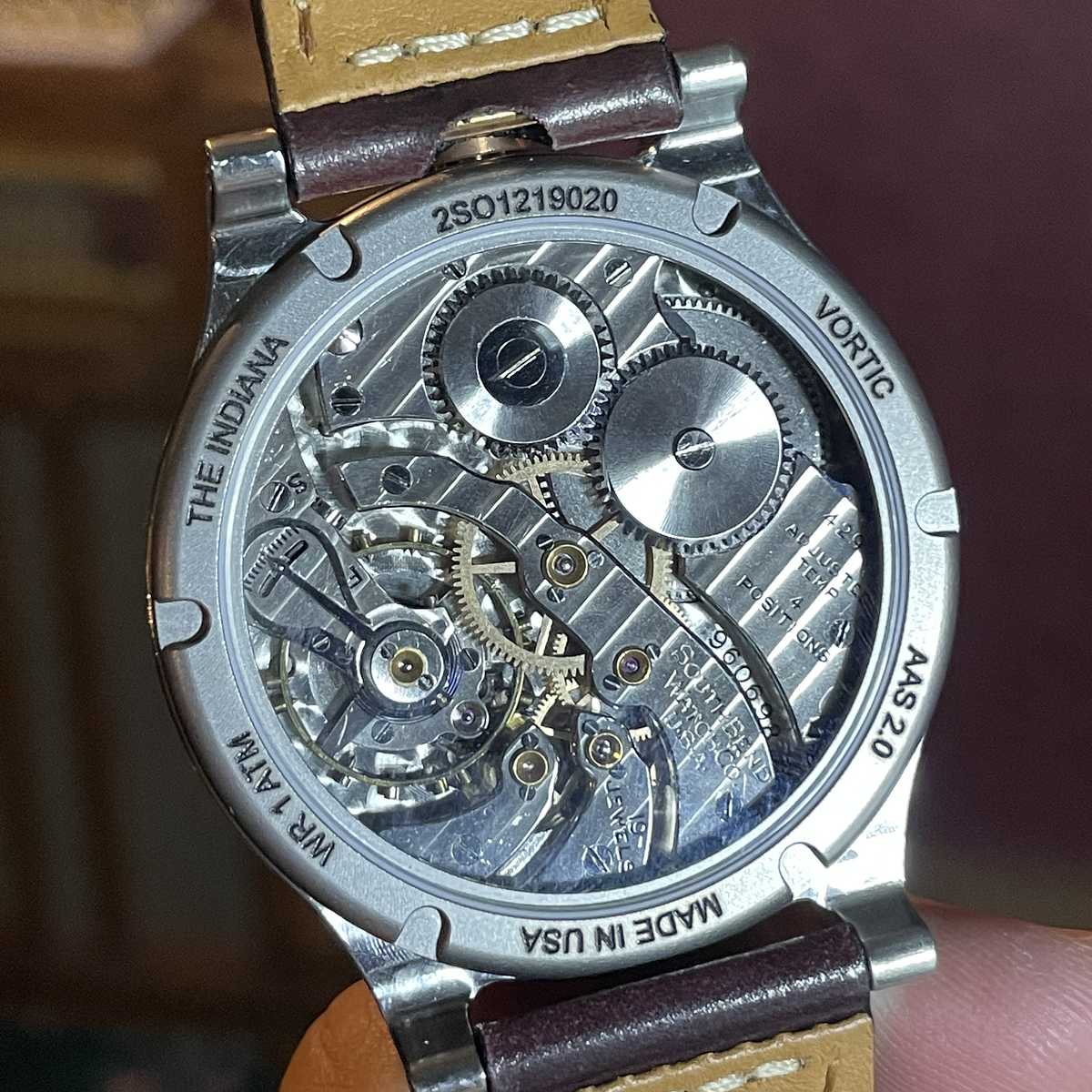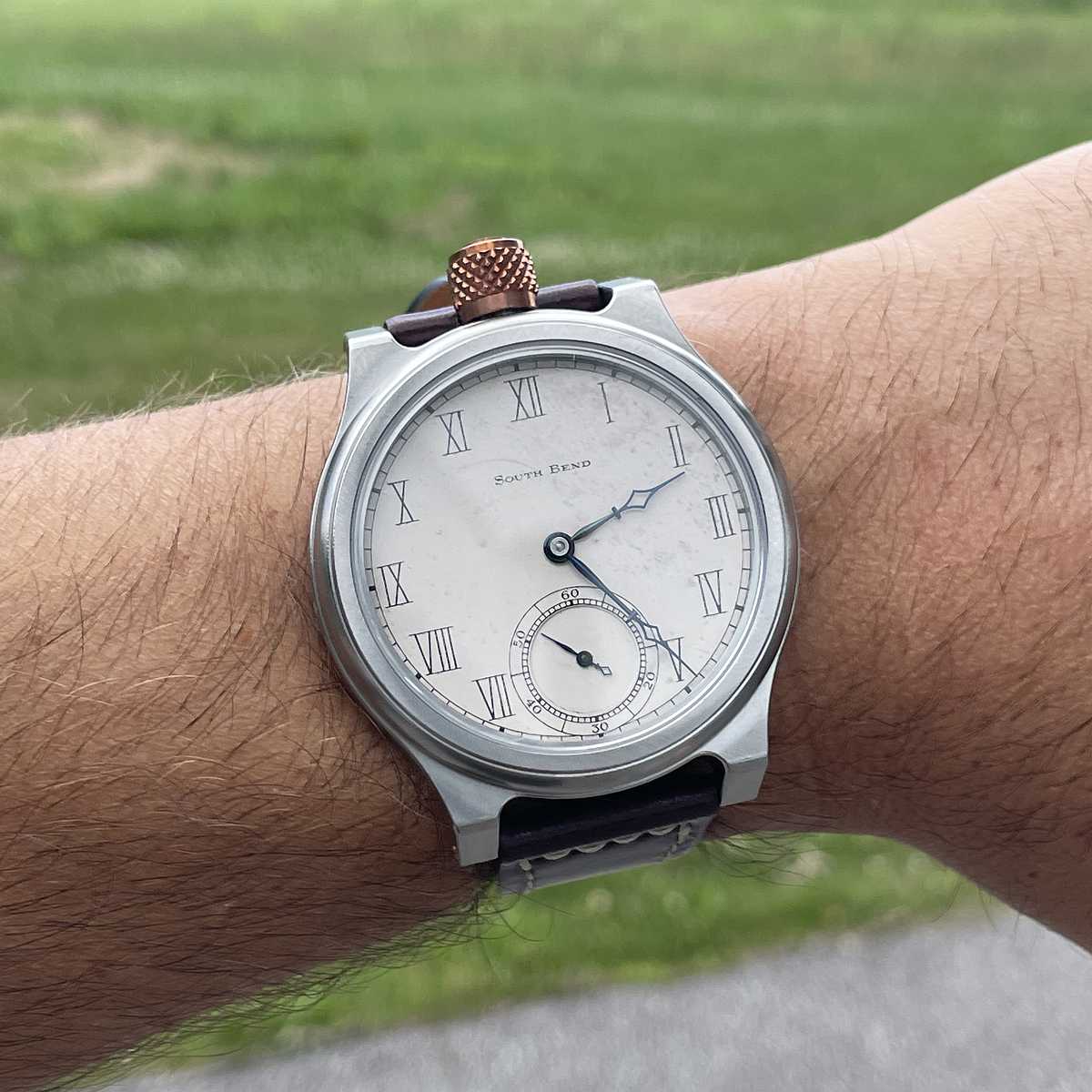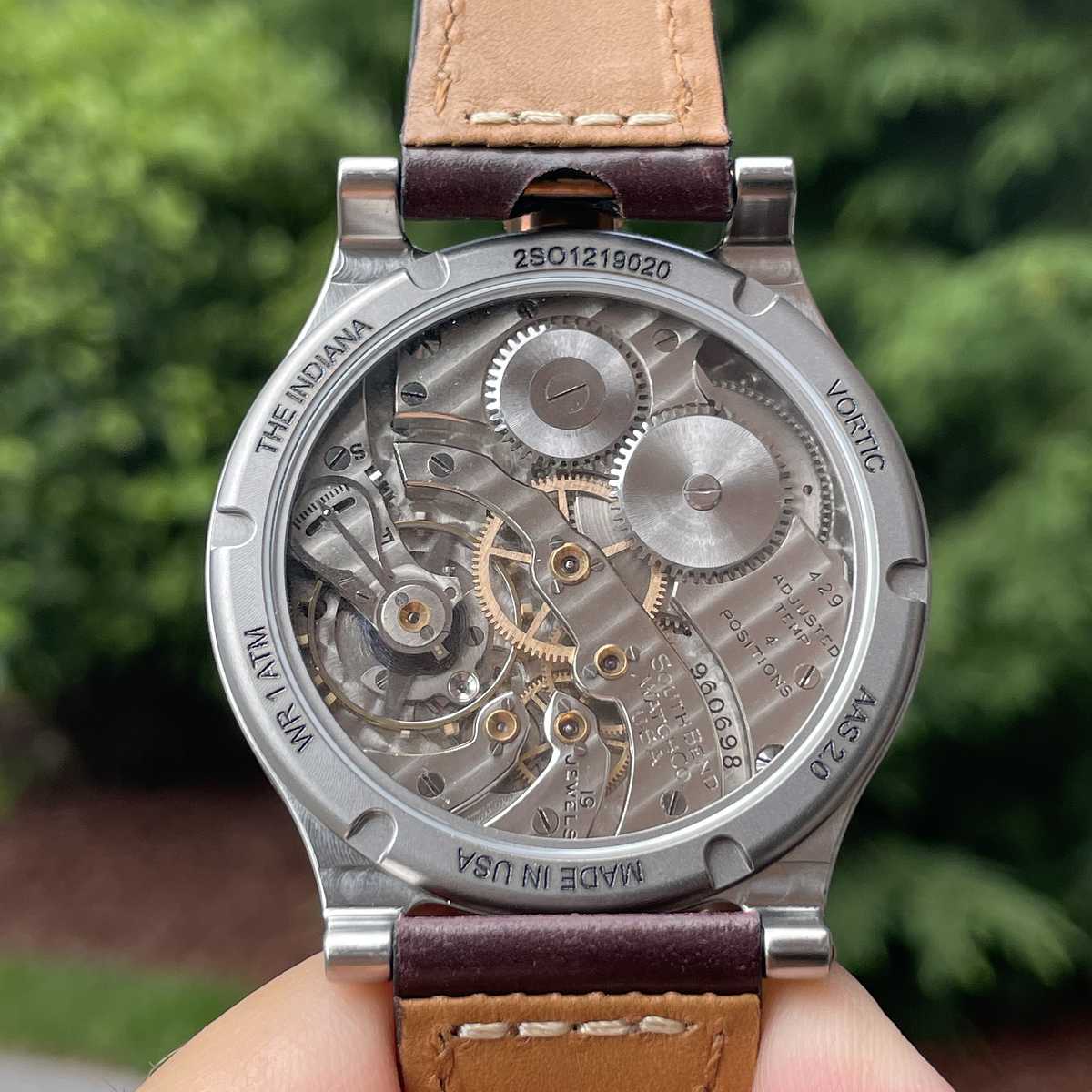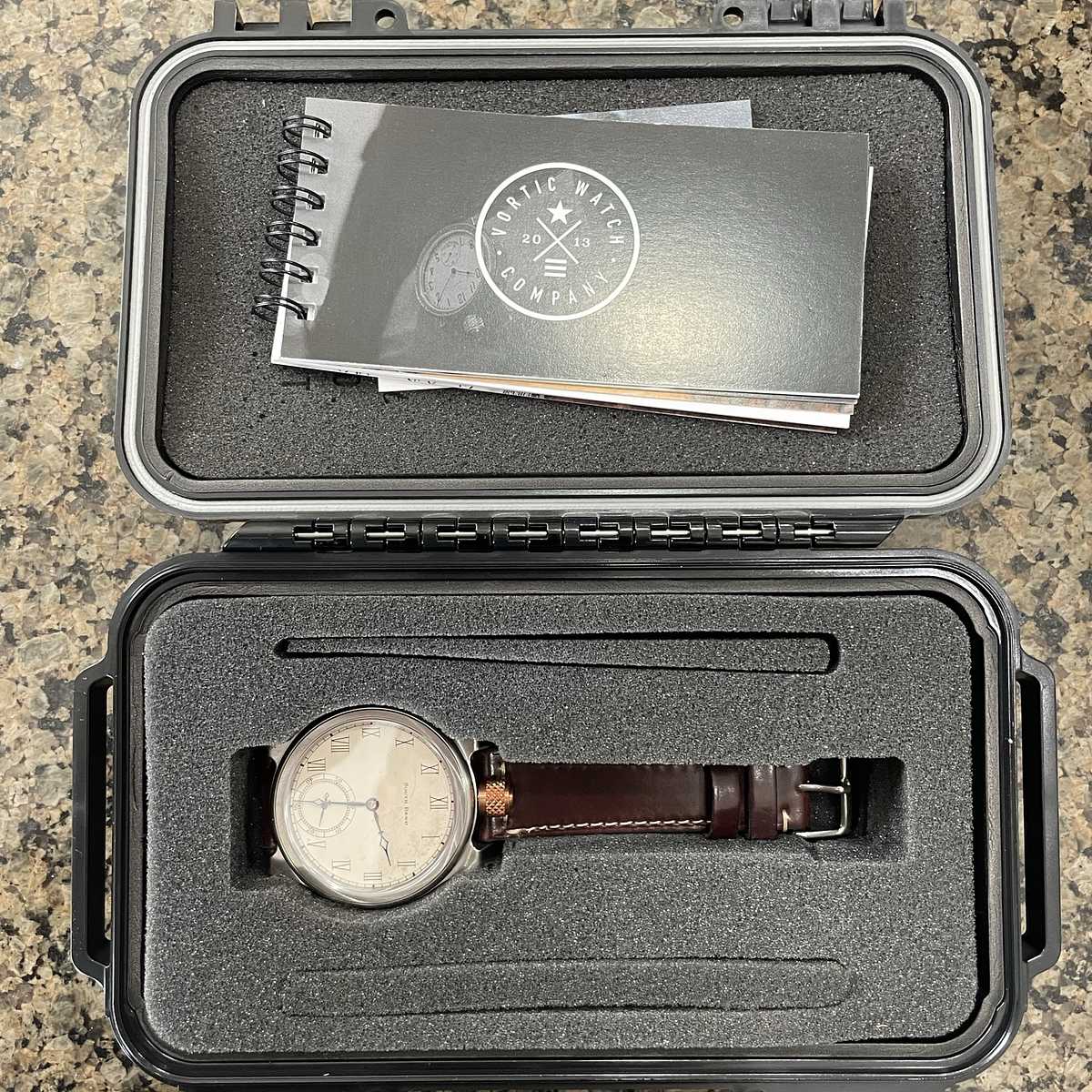 This is a gorgeous conversion completed by my new friends at Vortic. They loved how passionate I was about South Bend and old pocket watches so they've agreed to make a few conversions for me. 

These are unique for a few reasons:


12 size instead of our typical 16 size (means smaller on the wrist).
Stem set instead of lever set. This means no fidgeting with screwing the case top on and off to set the time. Simply pull the crown to set the time like you would a modern watch.
Top crown instead of side as it best showcases this style of watch.

Everything from Vortic comes freshly serviced and with a baller case for protection when not on your wrist.